ABOUT US
Career Power Professional Management Services, Inc. (CPPMSI) was established in March 2007 and is authorized to operate under the Security and Exchange Commission (SEC) and Department of Labor and Employment (DOLE) to provide assistance in the deployment of qualified personnel so our clients can focus its strategy in improving their productivity and quality.
CPPMSI offers support services for various requirements of different offices and business establishments, and has adequate capital, equipment, facilities and qualified personnel necessary for such services.
COMPANY PROFILE
– AUTHORIZED CAPITAL
: Php 100 Million
– Date of Incorporation
: March 2007
– Nature of business
: Contracting, enlisting, recruiting professionals and workers both skilled and unskilled for
   local work and to act as agent of individuals or firms in the supply of manpower.
– PAID-UP CAPITAL
: Php 37 Million
VISION AND MISSION
OUR VISION
To be the leading Outsourced Services Provider in the country by providing EXCELLENT SERVICES at COMPETITIVE COST and FASTEST DELIVERY TIME to our clients.
OUR MISSION
To be the preferred company in providing excellent outsourced services to our clients.
COMPANY AFFILIATIONS
OVERSEAS OPERATIONS
Tsukiden Kogyo Co., Ltd. (TKJ)
Address: 18-1 AzaKamikada, Houkida Fukushima City, Fukushima Pref., 960-8163 Japan
Contact No.: 0081 245 460537
Email:
Website: http://www.tsukiden.com/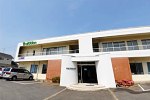 Tsukiden Hong Kong Limited (THK)
Address: Unit 2, 15/F, New Landwide Comm. Bldg. No.73, Kimberley Toad, TST, Kowloon HK
Contact no.: (852) 2885 2831



Website: N/A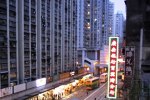 Tsukiden Software Co., Ltd.
Address: 68 Okitaka, Taiheiji, Fukushima City, Fukushima Prefecture, Japan, 960-8151
Contact No.: 024-539-8400
Email:
Website: http://www.tsukiden.co.jp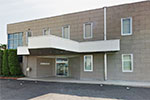 PHILIPPINE OPERATIONS
Tsukiden Electronics Philippines, Inc.
Address: 124 North Science Avenue, Laguna Technopark, SEPZ, Binan Laguna Philippines
Contact No.: (049) 541-3031
Email:
Website: http://tsukiden-ph.com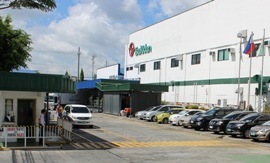 Tsukiden Electric Industries Philippines Inc. (TEIPI)
Address: 101 North Science Ave. LTI-SEZ, Binan, Laguna 4024, Philippines
Contact No.: (049) 541-3166



Website: http://tsukiden-electric.com/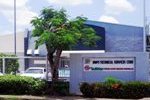 Tsukiden Global Corporate Services Inc. (TGCSI)
Address: 124 North Science Ave. LTI-SEZ, Binan, Laguna 4024, Philippines
Contact No.: (049) 541-3049



Website: http://tsukiden-global.com/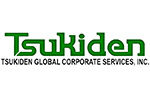 Tsukiden Global Solutions, Inc. (TGSI)
Address: 2102 One Corporate Centre, Julia Vargas Corner Meralco Avenue, Ortigas Center Pasig City 1605 Philippines
Contact no.: (63) 2-477-8474



Website: http://www.tspi.com.ph/